THE RANGE OF TCB BOLTS
Standard bolts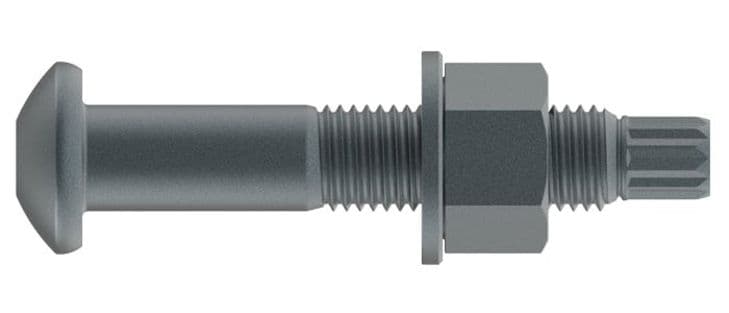 They are used in a wide range of structural steel connection applications, from bridge fasteners, beams, stadium roof columns, rail sides.

The smaller diameters used in industrial assemblies of road, rail and trailer vehicles, show the excellent vibration resistance of TCB Bolts TCB Stud.
Countersunk bolts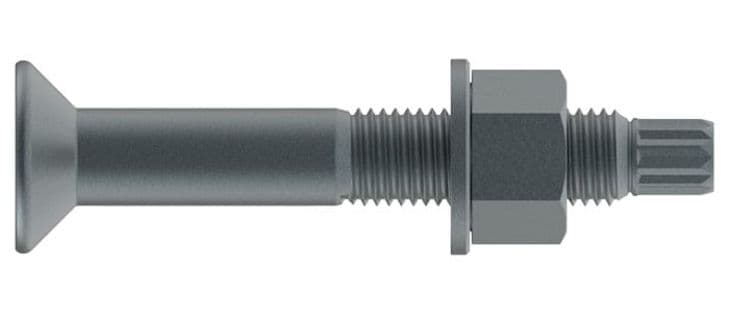 Sunk Head TCB Bolts - Widely used in platters and also column gussets where space saving or aesthetic considerations are very important.
Stud bolts
Available in all diameters and have the same characteristics and performance as standard TCB bolts. The left "nut head" in place of the round head allows the use of these studs in compact assemblies with reduced dimensions.
Shear Stud bolts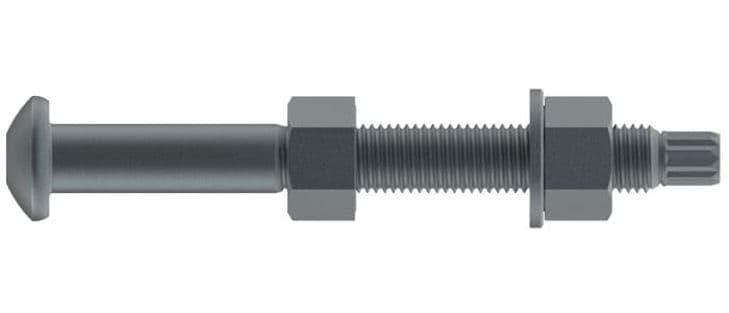 TCB long breakstud. Ideal for the repair and reinforcement of bridges including composite metal frames supported by pre-stressed bolts and concrete requiring studs to break. The TCB breakout stud has a dual function.
Tubolt bolts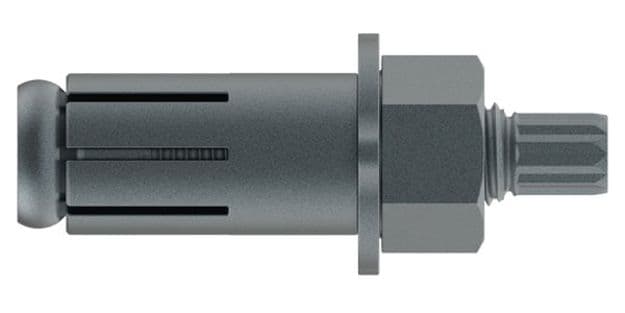 TuBolt, the blind hole fastener with the ease of use, speed and quality assurance of the TCB bolt.
See the TCB Tubolt documentation
"Weathering" steel bolts - "Core-Ten"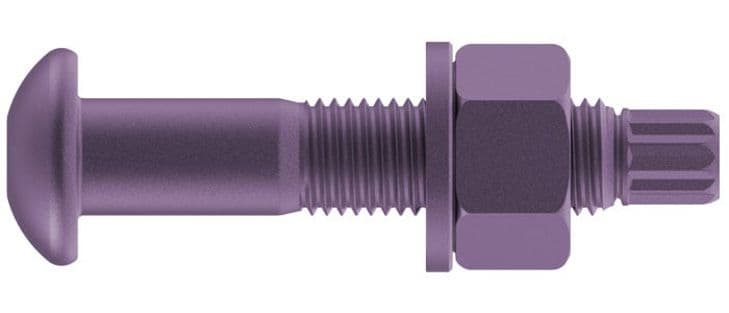 TCB M24 and M30 bolts can be supplied in WSSt steel type "Cor-Ten" meeting the criteria of ASTM A325 Type 3 steel bolts.